Buffalo Hummus recipe will have your taste buds singing hallelujah for healthy and hot sauce. Bring. On. The Buffalo.
(Gluten-Free, Dairy-Free, Vegan, Vegetarian, Low-Sugar)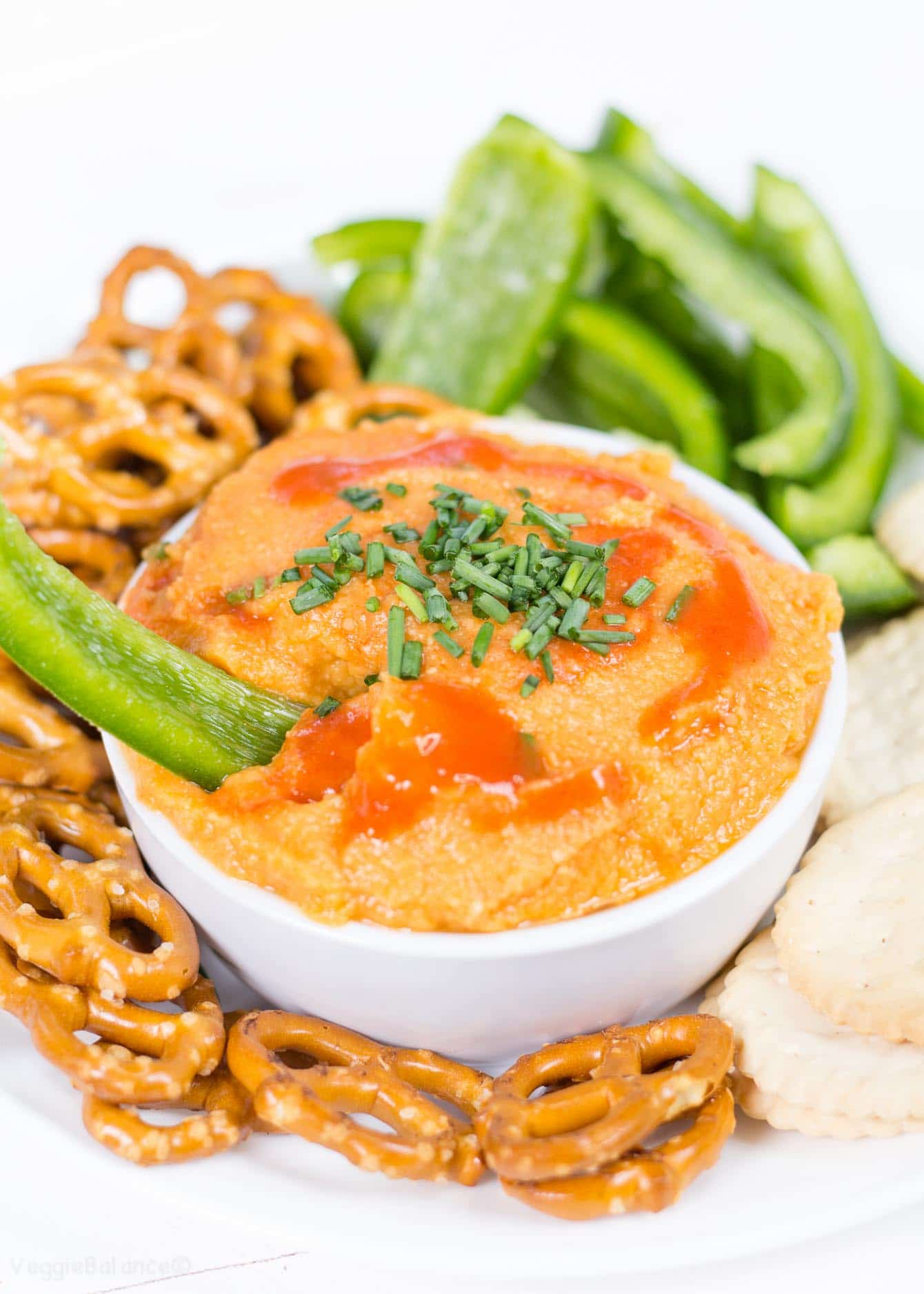 We are here again. Hello Buffalo Hummus. It's true, buffalo-flavored dishes are the theme this year. #NoShame
Something has happened to me while R has been gone these past 6 months and change. R used to be the one in our marriage who was totally obsessed with hot sauce. It's actually a family thing, everyone is obsessed with this hot sauce in his family.
I can still recall the look of horror on his face when we first started dating and he realized there wasn't hot sauce in my fridge for pizza night. Hot sauce? On pizza? Even our bell pepper pizzas he required it!
As someone who grew up in a very plain-Jane family with very little spice introduced in my life growing up, hot sauce on pizza sounded outright insane.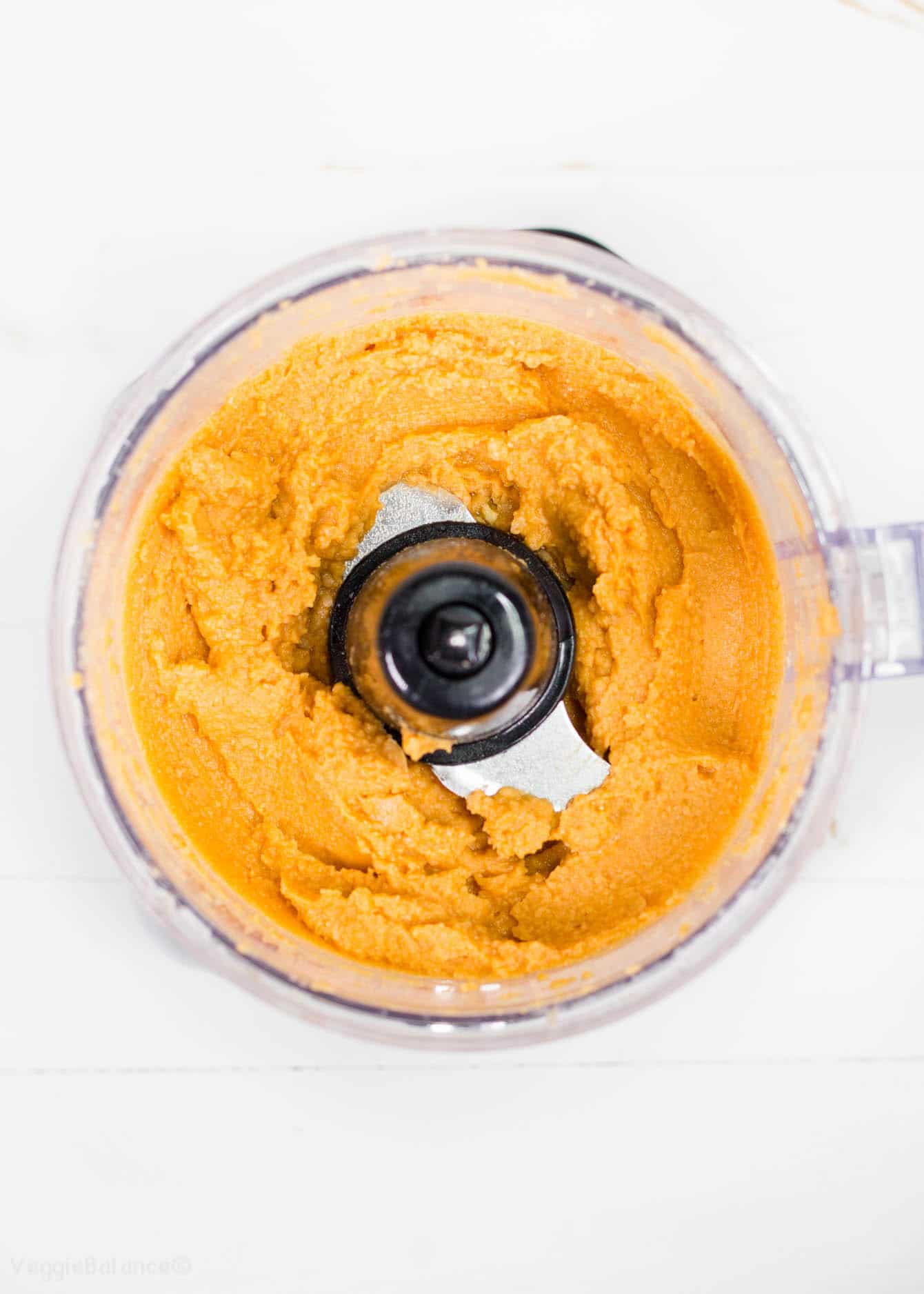 Flash forward 10 years and I've slowly have become obsessed with hot sauce.
This summer is when things really became hot sauce/buffalo-anything and everything. #heaven
Perhaps it's just my way of compensating while R was gone? Now that he isn't here to douse it on everything and anything, it's my time to step in.
Hot sauce whipped into hummus for buffalo hummus? OH M GEEEEE yes.
Dip celery, carrots, green pepper, chips, gluten-free pretzels. Really the sky's the limit, but the celery is my personal favorite.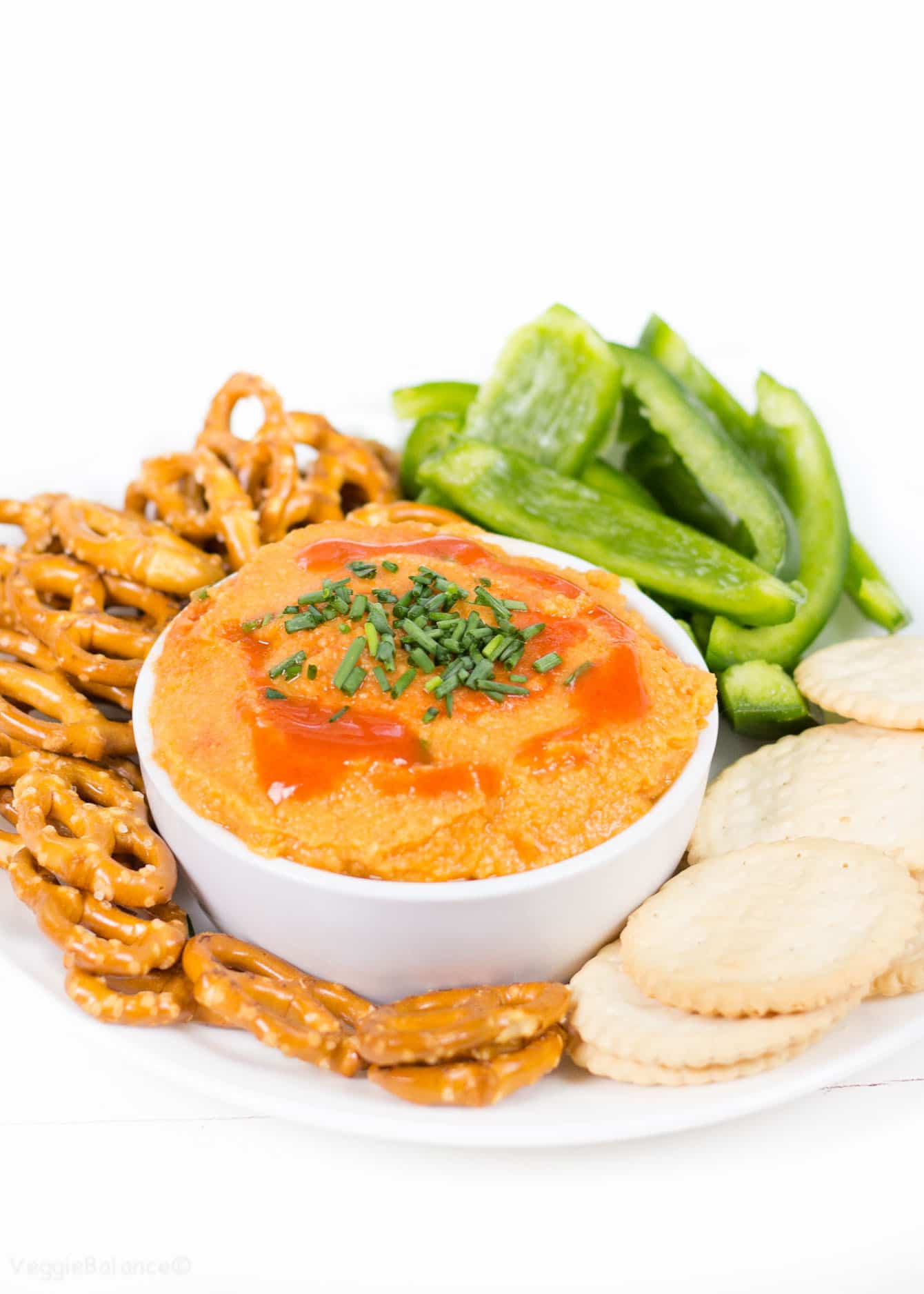 Quickly whip this Buffalo Hummus together in your food processor for a healthy snack for Game Days and We-need-to-Eat-Healthier moods.
The one benefit to having a crazy-insane-busy life is the months are flying by! I can't believe that just last week we've moved TWICE in less than two months. We are currently in Japan now and – well the world is our oyster.
Or dry-recycled-air-stuffed-like-sardines is more of the reality to travel the world. Flying isn't my favorite but it's where you end up that makes it all worth it to me.
I would love a big bowl of this Buffalo Hummus waiting for me when we return home.