Vegan Brownies that are so easy to make and are the perfect ratio of fudgy gooey chocolate flavour. Making vegan brownies is rather simple with a few swaps.
(gluten-free, dairy-free, plant-based, vegetarian)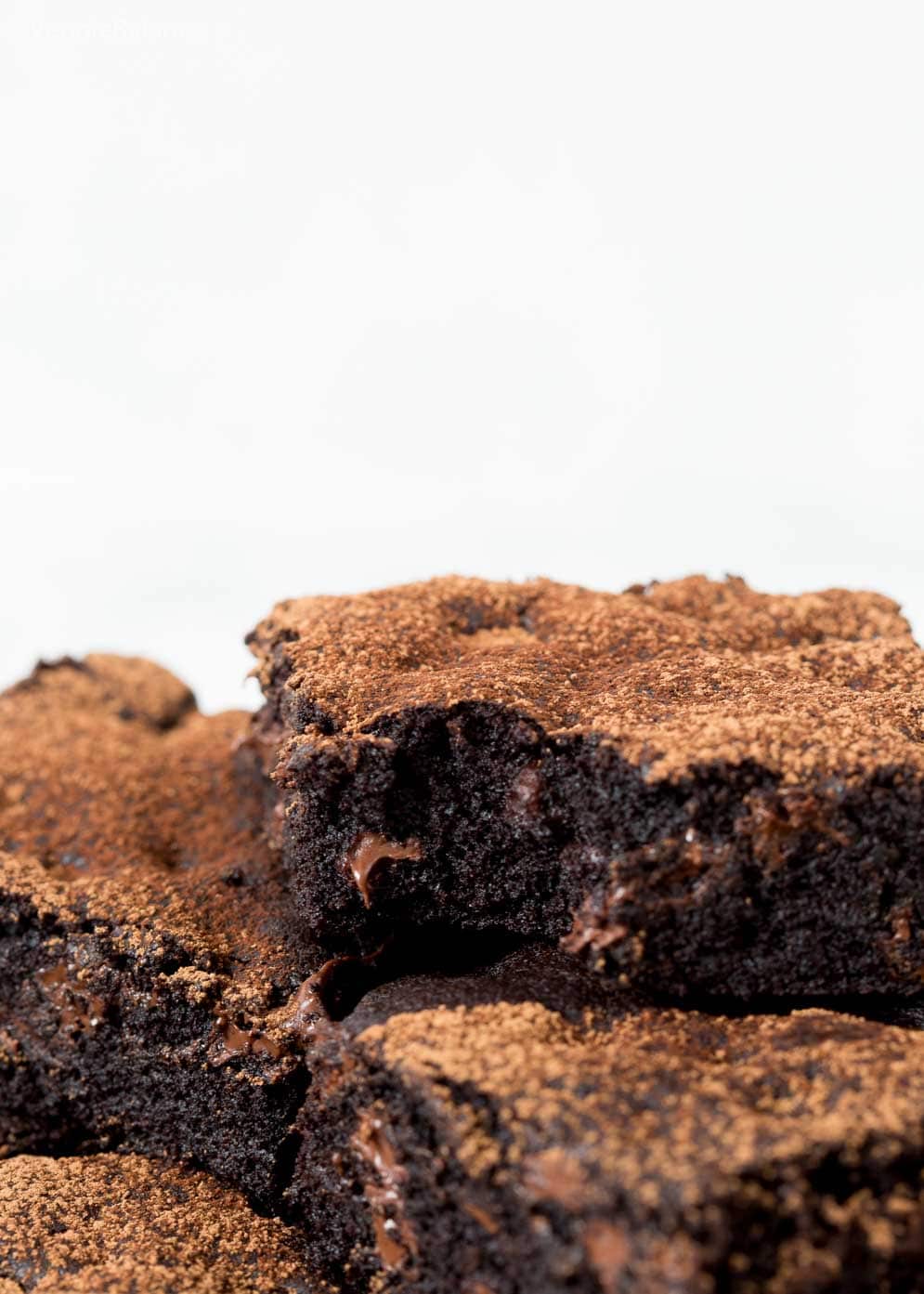 Mmmm brownies. Brownies are easily the dessert of choice in our family most days. Mainly has to do with my husband though, brownies are his absolute favorite. So it's only fitting that when I looked and realized we didn't have a post dedicated to vegan brownies… but we do have soooo many other brownie recipes out there too.
Like these brownies with chocolate frosting? Yeah that is me, I'm the frosting person. Pretty much if there is ever frosting on anything… thats my contribution to a dessert. I always want frosting on everything. Anywho, let us dive into brownies.
Are brownies vegan normally?
Generally speaking most brownies will require eggs to make them. Fortunately there are ways to easily MAKE a traditional brown recipe vegan but unless it states it's vegan it's highly unlikely that it is.
How to Make Vegan Brownies?
The beautiful part about making brownies vegan is it requires just a few simple swaps. We dedicated an entire post to how to making a flax egg. This will be essentially our egg swap. There is a product from Bob's Red Mills that is an egg replacer that does a decent job as well that we've used in our oatmeal cookies.
Vegan Brownies without butter. Now we do end up using a dairy-free butter as I personally just prefer the flavor of some butter in there. However, if you'd like you can simple swap that for additional light olive oil (mentioned in the recipe) if you don't want to buy something extra it totally can work that way. I've done it plenty of times with all light olive oil and results are tasty too.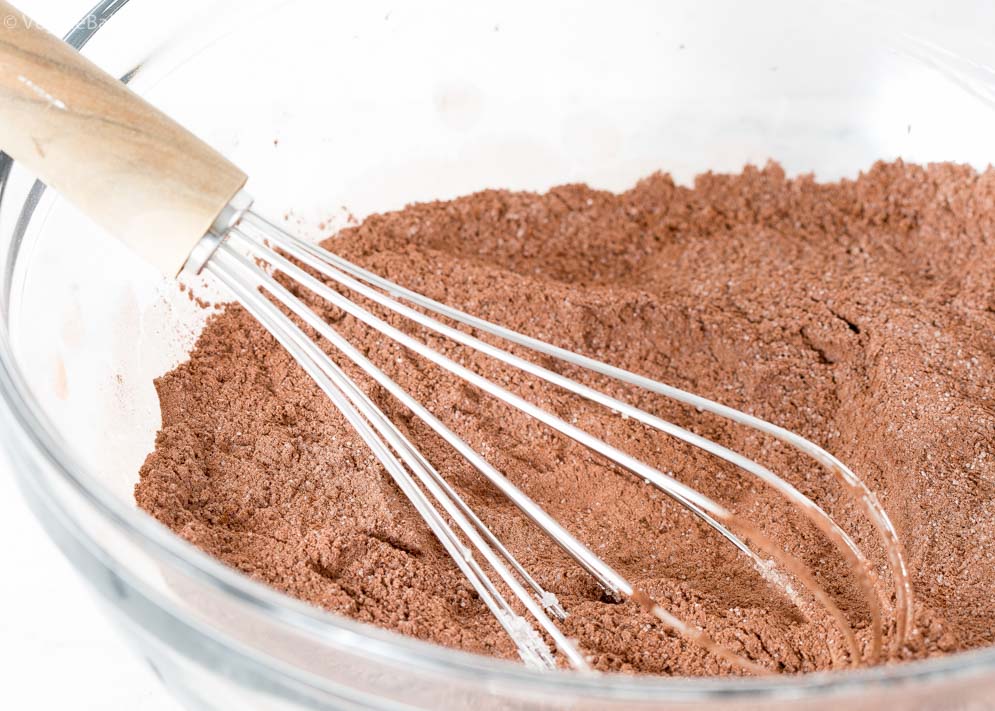 Cocoa Powder vs. Dutch Cocoa Powder
We recently have gone back to using dutch cocoa powder in our household. Dutch cocoa powder has a much richer flavor, alongside a rich deeper color. Either one can be used in this recipe. It really does depend on your flavor preference. We don't specify to use dutch cocoa powder in the recipe card as it's not required and I understand that it's truly not everyones cup of tea.
What is the difference between cocoa powder and dutch cocoa powder?
The difference really has to do with how it is processed. Dutch cocoa powder is treated and washed with a solution of potassium carbonate which in essence neutralizes its acidity. Hershey's Special Dark is an example of dutch cocoa powder
Cocoa powder is not treated and therefore it retains it's acidic and bitter flavors. This is the one that I'd say majority of people buy. It's Hershey's regular as an example of natural cocoa powder.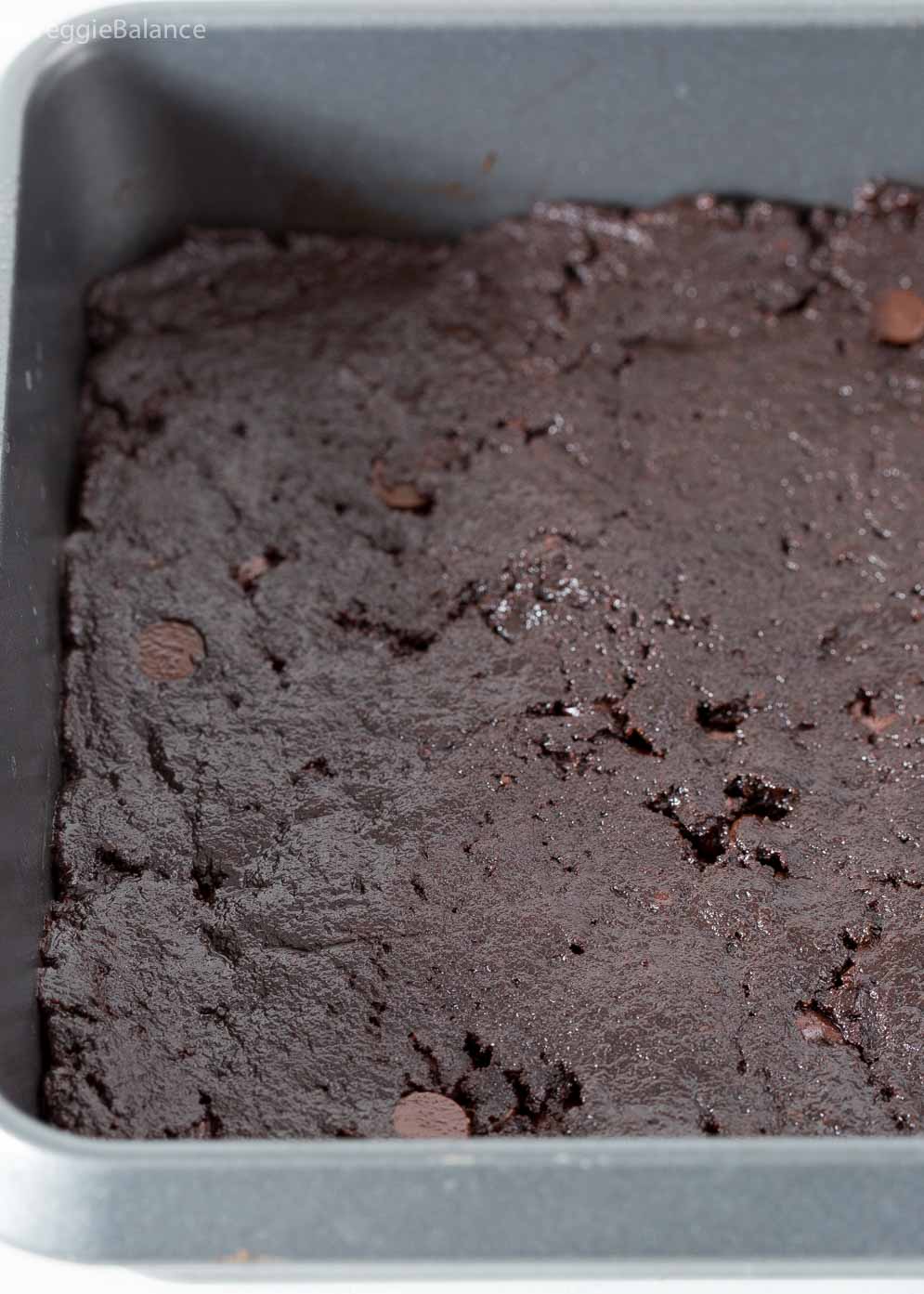 BAKING & COOLING TIPS for our Vegan Brownies
Now don't be alarmed with the texture of the batter. It definitely is a little thick and you will have to press it into the pan. They will bake nicely though and it'll create a fudgy brownie (my absolute favorite kind of brownies)
Fully Cool in the Pan – this tip I cannot stress enough. If they are fresh out of the oven they are extremely delicate. It is very important that you allow them to cool before slicing and removing from the pan! If you want a warm brownie you can simply microwave it for 30seconds and even a scoop of ice cream on top like these.
Weekend baking plans now? Yeah lets dive into some vegan gooey brownies.