Vegan Taco Dip recipe is delicious, creamy, and completely dairy-free with the vegan cheese dip! It's flavorful, it's creamy, and it belongs in your tummy.
(Gluten-Free, Dairy-Free, Vegan, Vegetarian)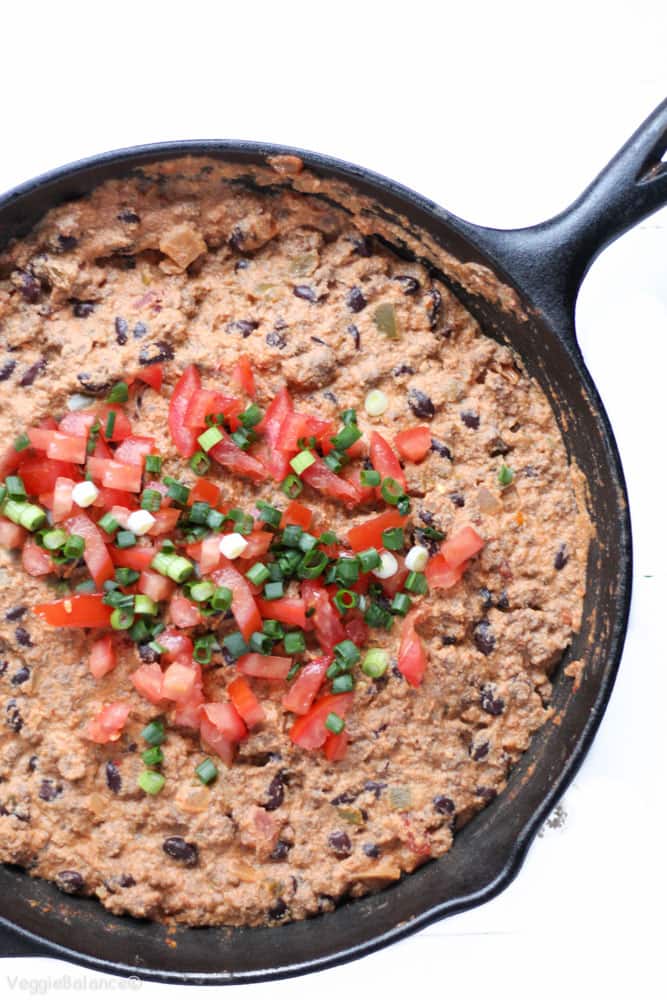 Healthy Taco Dip without any cheese!?
The recipe combines my love for two things: One-pot Chili and Vegan Cheese Dip.
Put these two together and we have a delicious 'cheesy' taco dip with all the wonderful flavors of a taco dip minus the cheese.
This recipe came to form because I wanted to make a dairy-free taco dip version from a recipe in my Gluten-Free Party Food Cookbook.
Uhh, did we not just make a super awesome and delicious vegan cheese dip a couple weeks ago? Uhhh, yesssssss.
One big happy batch of this Healthy Taco Dip was born from those two favorite recipes.
Totally scoop worthy kind of dip here.
Ready, Set, and Face-plant yourself into a pan of this.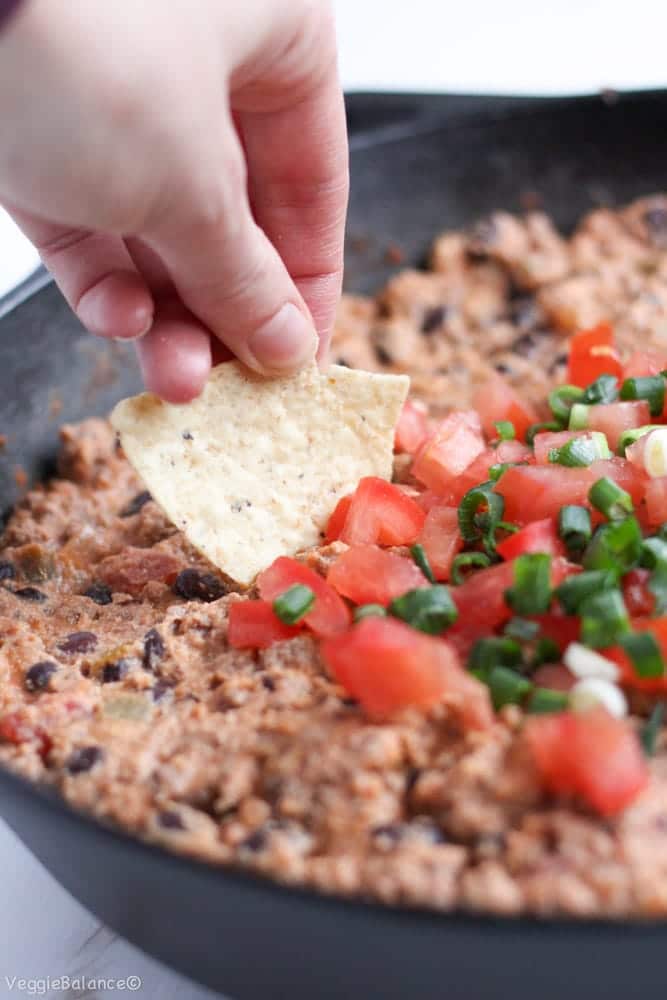 What is in our Vegan Taco Dip
Our vegetarian meat replacement guide gives a couple options for gluten-free meat replacements. Our favorite and the one we'd recommend is the recipe of mushrooms and cashews that is below the post we just linked too.
One thing I was missing when shooting this dish was the guacamole! Sounds crazy, I know, that the avocado-lover and daily-guacamole-consumer that I am would be missing guacamole for garnish.
Truthfully, I ate the last avocado for lunch the day of without thinking it through. It was a fail. Listen to me though when I say an extra dollop of guac on this Healthy Taco Dip will complete your life.
Mexican food does make the world go round. What would I do without my favorite cuisine!?
Top with a little low carb guacamole, add my favorite taco sauce before serving, anddd life is officially fabulous.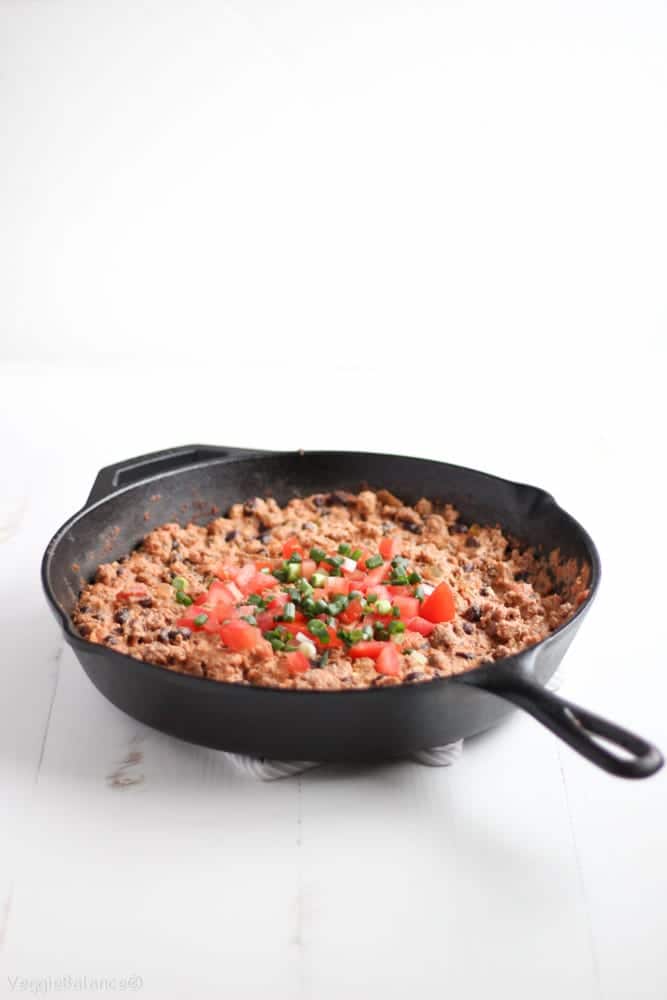 Other dip worthy dishes to make for the holidays and sporting events.